Newsletter
July 15, 2017 – August 14, 2017
The Cool North
Silvaner is Back
2015 Silvaner (Dr. Heyden)
Sale Price $9.99 – $101.90 case of twelve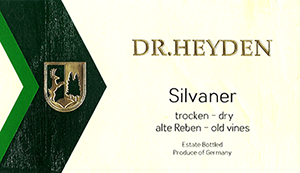 Frank Heyden's 2105s are seriously good. We offered this wine last year and are glad to see it again. The Old Vine Silvaner is loaded with pear and apple fruit, with a rich dry finish.

Rowing up the Ruwer
2015 Kaseler Dominikanerberg Riesling Kabinett
(C. von Nell-Breuning)
Sale Price $13.99 – $142.70 case of twelve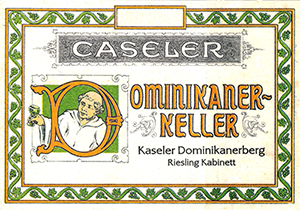 The Ruwer is a mere stream that flows into the Mosel, but there are some great producers along its short meander. We adore the delicate style of the wines from C. von Nell-Breuning, and the 2015 vintage has produced a gorgeous, totally classic Kabinett. This practically weightless Riesling has just 9.5% alcohol, yet has engaging floral and mineral aromas, ethereal fruit, and a wonderfully long, dry finish.

C.A.I. Dry
2015 Riesling Kabinett 'C.A.I.' (Immich-Batterieberg)
Sale Price $17.99 – $183.50 case of twelve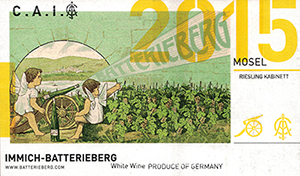 The oldest part of the cellar at Immich-Batterieberg dates back to the 900s. Yes, more than one thousand years. The vines in their Enkirch vineyards are some of the oldest in the Mosel and were ranked in the highest class of the Prussian Vineyard Classification of 1868, which itself was based on Napoleon's single-plot classification of 1804. The current owners, faced with this long arc of history, have breathed new life into the estate by recreating the dry wines of the past. C.A.I. are the initials of Carl August Immich, whose family owned the property for almost five hundred years. This dry-styled Kabinett is a blend of wines from the Saar and the lower slope of the Batterieberg vineyard. This elegant (10.5%) Riesling is full of citrus aromas, with a lovely balance of crisp acidity and salty minerals.
Lago di Caldaro Scelto
2016 Kalterer See Auslese/Classico (Colterenzio) Sale Price $11.99 – $122.30 case of twelve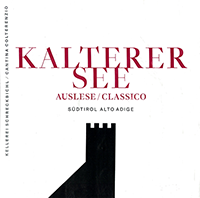 This is the kind of red that must be consumed slightly chilled, preferably out of doors, with a beautiful salad of farmers market vegetables dressed any way you like. Toss in some prosciutto or smoked trout if you desire. In the bilingual Alto Adige/Sud Tirol the Schiava/Trollinger grape variety is the workhorse red. Grown around the Lago di Caldaro/Kalterer See, it achieves ample ripeness (12.5%), transparent color, and a higher grade of classification – Scelto/Auslese/Classico. That may be a lot of words to swallow for this perfectly gulpable summer red, but it is well worth every cent/cent of its Euro/Dollar price.

Oppenheimer Unfiltered
2015 Pinot Noir (Dr. Heyden)
Sale Price $12.99 – $132.50 case of twelve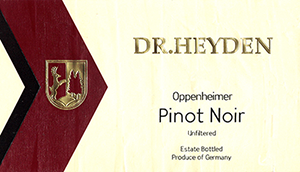 As with the Silvaner above, Frank Heyden has nailed the 2015 vintage. His Oppenheimer Pinot Noir is a great buy with its beautiful fruit, earthy tannins, and gutsy finish.

Just in From Württemberg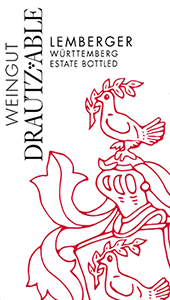 2015 Lemberger (Weingut Drautz-Able)
Sale Price $13.99 – $142.70 case of twelve
If you drew a flattened circle around Southern Germany, Austria, and Hungary you would have pinpointed the major growing area of the Lemberger / Blaufrankisch / Kekfrankos grape variety. We are pleased to offer for the first time a wine from Württemberg's Weingut Drautz-Able. This underrated red features a spicy, earthy cherry fruit that is wonderful when slightly chilled. Serve with grilled salmon and a spicy salsa.
Southern French Rosés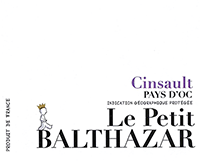 2016 Pays d'Oc
(Le Petit Balthazar)
Sale Price $7.99 – $81.50 case of twelve


2016 Costières de Nîmes (Château Cadenette)
Sale Price $9.99 – $101.90 case of twelve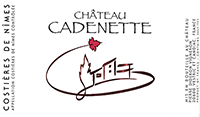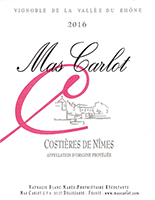 2016 Costières de Nîmes (Mas Carlot)
Sale Price $9.99 – $101.90 case of twelve


2016 Côtes de Provence Cru Classé (Château du Galoupet)
Sale Price $17.99 – $183.50 case of twelve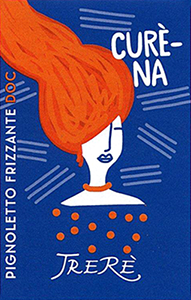 Instant Spritz
2016 Pignoletto Frizzante 'Curèna' (Trerè)
Sale Price $9.99 – $101.90 case of twelve





Chabliss
2015 Chablis (Billaud-Simon)
Sale Price $31.99 – $326.30 case of twelve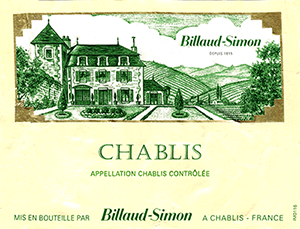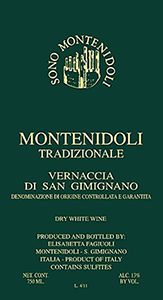 Tradizionale
2015 Vernaccia di San Gimignano 'Tradizionale' (Montenidoli)
Sale Price $14.99 – $152.90 case of twelve

The Original Malbec
2015 Cahors 'Le Pur Fruit du Causse' (Château Combel-la-Serre)
Sale Price $11.99 – $122.30 case of twelve

White River Junction
2015 Val de Loire Chenin Blanc 'Fleuve Blanc' (Jean-Francois Mérieau)
Sale Price $15.99 – $163.10 case of twelve


Specialty Foods
Mount Mansfield Inspiration
$22.99 per lb.  (Regular price $24.99)


Salva Cremasco $15.99 per lb. 
(Regular price $17.99)

Westfield Farm Classic Blue Log
$5.99 each  (Regular price $6.99)


P'tit Basque $20.99 per lb. 
(Regular price $22.99)

Wines of the Month — July 15, 2017 through August 14, 2017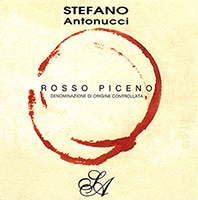 2016 Rosso Piceno (Stefano Antonucci)
Sale Price $9.99 – $107.89 case of twelve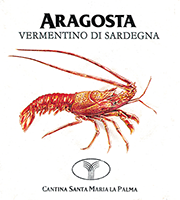 2016 Vermentino di Sardegna 'Aragosta' (Cantina Santa Maria la Palma)
Sale Price $8.99 – $97.09 case of twelve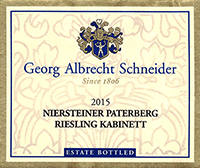 2015 Niersteiner Paterberg Riesling Kabinett (Schneider)
Sale Price $8.99 – $97.09 case of twelve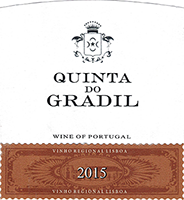 2015 Lisboa (Quinta do Gradil)
Sale Price $8.99 – $97.09 case of twelve